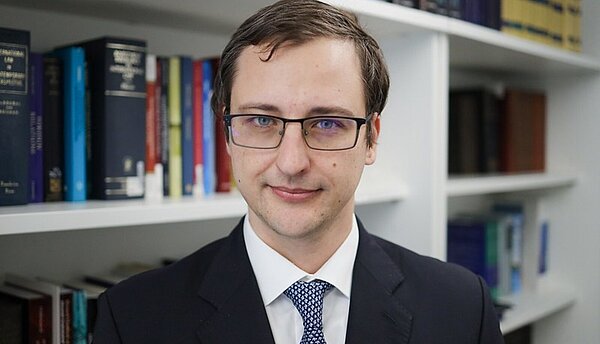 Dr. phil. M. Paparinskis is an associate professor of public international law at the University College London. He has extensive academic and practical experience in the field of international law at both the national and international levels.
M. Paparinskis is a member of the Board of the European Union Agency for Fundamental Rights (Vienna), a member of the Permanent Court of Arbitration (The Hague), a member of the Working Group of Legal Advisers of the Energy Charter Treaty (Brussels) and a representative of other important institutions.
M. Paparinskis is the first candidate from the Baltic States to be nominated for the election of the UN Commission on International Law for the period from 2023 to 2027. The elections will take place in the UN General Assembly in November 2021. His guiding principles for the Commission are a strong commitment to the rule of law, multilateralism and human rights.
He has been a guest lecturer at the National University of Singapore and Bologna, a junior research fellow at Merton College in Oxford and a Hauser researcher at New York University.
Book Review Editor, World Investment and Trade Magazine, Co-Editor of Current Legal Problems and Member of the Academic Review Board of Cambridge International Law Magazine. His articles on international law are regularly cited around the world.
Mārtiņš Paparinskis is a graduate of the Faculty of Law of the University of Latvia.
He continued his studies at the University of Oxford, Great Britain, where he obtained a master's degree in law, as well as a master's degree in philosophy and a doctorate in philosophy.
His education at the University of Latvia was the starting point for his studies at Oxford University and his academic career in international law.